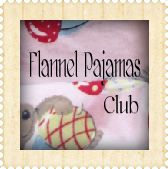 I follow Claudia at
Mockingbirdhill Cottage
and she is the official ambassador of the Flannel Pajamas Club. If you are like me you are happy that it is getting dark earlier and there is a chill in the air because that means you can legitimately get in your pajamas earlier. No guilt. Feel free to change the minute you get home from work.
Autumn is my favorite time of year. The trees come alive with the color. Here is a picture of the trees in the parking lot of the library where I work.
Unfortunately, the trees in my yard are not as stunning. It's time for a trip to Green Bluff to get apples and pumpkin donuts. I do love this time of year.
I hope that you are having as much fun with this beautiful time of year.
Until next time,
Clara